Sostieni ImperiaPost con una piccola donazione
Aiutateci ad informarvi!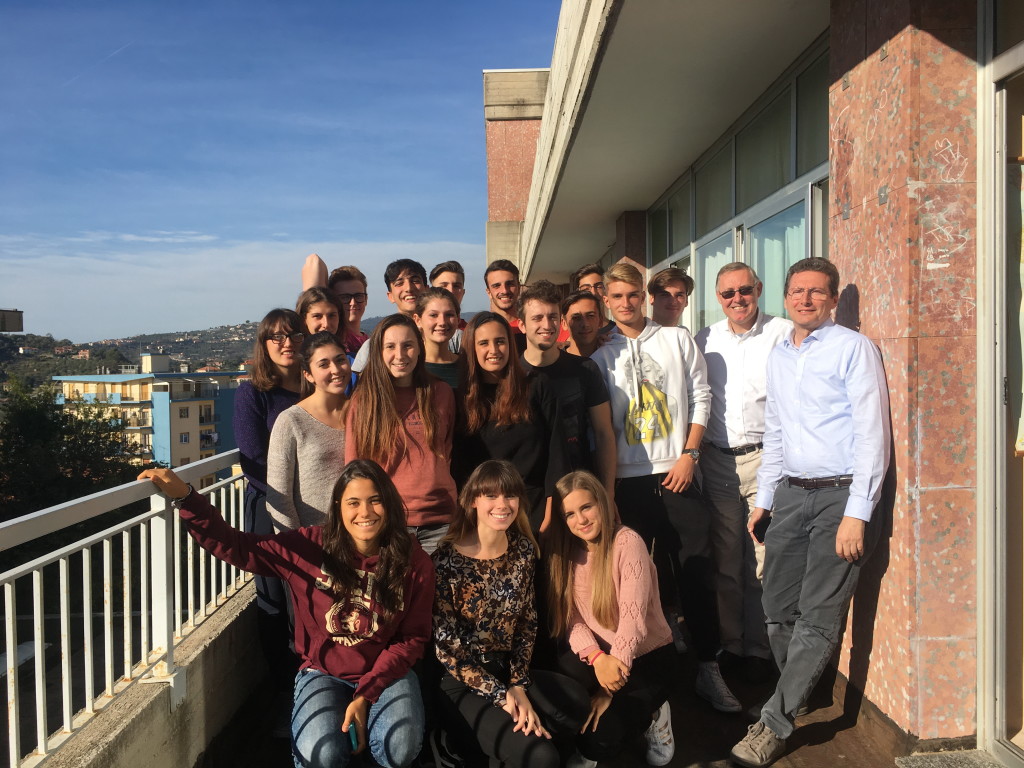 La Quinta B del Liceo Scientifico "Vieusseux" ha incontrato il professor Anthony J. Carroll, docente di filosofia contemporanea e filosofia politica all'Heythrop College, University of London. L'incontro fa parte del progetto per la valorizzazione dello studio della filosofia grazie all'uso della lingua inglese e della metodologia delle scuole anglosassoni condotto nel Liceo Vieusseux dal prof. Giorgio Durante.
L'argomento discusso con gli studenti, interamente in inglese, è stato 'Where and how do Britain and Europe see themselves in the world?'
Partendo da alcune considerazioni iniziali sulla cosiddetta Brexit, la lezione si è rivelata un esempio di riflessione e interpretazione di un tema di attualità storica sulla base di una prospettiva filosofica.
E' stato estremamente interessante vedere come la filosofia, intesa hegelianamente come 'il proprio tempo appreso col pensiero', sia in grado di gettare luce sul presente, possa aiutare a comprendere quanto accade intorno a noi e permetta di spalancare nuove prospettive per progettare il futuro.
L'incontro non è stato semplicemente l'ascolto di un'esposizione, per quanto culturalmente elevata, ma soprattutto un dialogo a più voci con gli studenti, che si sono dimostrati molto interessati e coinvolti. Superando il loro comprensibile disagio iniziale ad esprimersi in inglese, molti di loro hanno offerto originali spunti di riflessione, personali opinioni e stimolanti osservazioni, che sono state molto apprezzate e valorizzate dal graditissimo ospite.
Dice il professor Durante:"Questo incontro, insieme a tante altre iniziative che il nostro Liceo organizza per rafforzare le competenze comunicative, relazionali e di cittadinanza, ha rafforzato ancora una volta la nostra fiducia e la nostra stima per i nostri studenti. Se i nostri 'cittadini del futuro' sapranno essere sempre così sorprendenti, attivi e impegnati a far emergere le loro grandi potenzialità, allora noi insegnanti possiamo davvero essere orgogliosi, fiduciosi e contenti del lavoro che stiamo facendo ogni giorno con loro".
Sostieni ImperiaPost con una piccola donazione
Aiutateci ad informarvi!