Sostieni ImperiaPost con una piccola donazione
Aiutateci ad informarvi!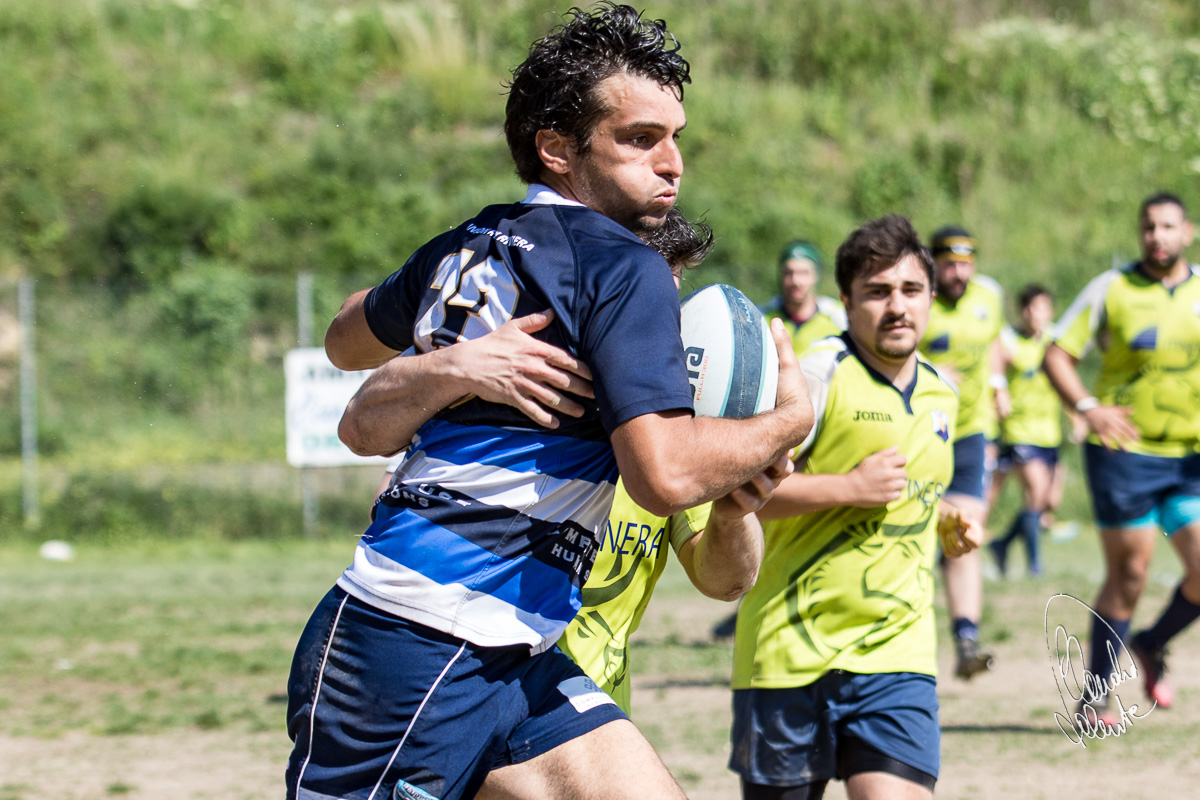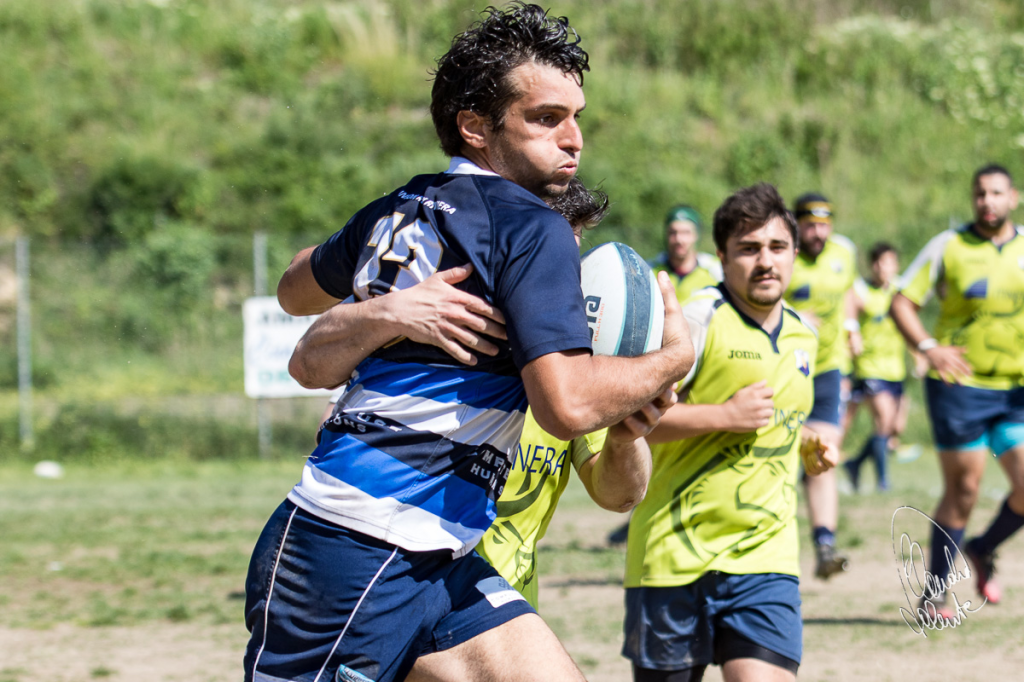 Union Riviera rugby a valanga su di un CUS Torino vacanziero. Sorprendente, ma non troppo, la vittoria della Union Riviera rugby sul CUS Torino per 67 punti a 5. Se da un lato i corsari ormai sanno il fatto loro, la misura di rilievo è nel punteggio.
Rugby serie C1: ecco com'è andata la partita della Union Riviera di Imperia
Partita balneare, si potrebbe dire, per i torinesi, sorpresi da un clima davvero torrido, di tipo estivo e dal consueto campo sabbioso cui mancano ormai solo le palme da cocco. E non è piacevole giocare quando già dall'inizio la partita sembra essere bella, manovriera, legata alle giocate delle terze linee.
E con il supercaldo inatteso avere sempre qualcuno addosso come un cappotto non è massimo. Come detto, belle premesse. I primi venti minuti scivolano già con segnature. Vanno in meta Gabaglio, schierato centro di sostanza, con una bella azione e indi Demasi ben innescato. Per contro segna l'ala piemontese, alla bandierina, non trasformata. Si va quindi sul 17 a 5. Oltre il 20' del primo tempo si rompe la partita.
Di fatto la Union cerca di portare stabilmente il gioco nella metà campo avversaria e gioca con assoluta naturalezza. La circostanza è sostenuta da una mischia con una prima linea inedita, schierando Sciascia pilone, peraltro capace di dare filo da torcere ad un avversario colossale. Gli avanti, con seconde e terze linee di grande caratura, hanno iniziato anche vincere le touche e a mantenere il controllo del pallone. È per questo che da una mischia ai cinque metri, dopo una iniziativa di Pozzati, nasce la metà di Zat, abilissimo ad incunearsi fra gli avversari come un furetto. È una meta tagliagambe, anche se non trasformata. Torino gioca e resiste, spesso con falli di fuorigioco.
Da parte Union c'è grande voglia di giocare e di correre, nonostante il clima, i pochi cambi a disposizione, nella concomitante assenza di vari giocatori. Di fatto funzionano tutti gli automatismi, con una mediana Zat-Castaldo ormai molto collaudata ed efficace e un paio di registi arretrati come Pozzati e Calzia che garantiscono sicurezza, copertura e innescano Gabaglio, Demasi o Gandolfo. Ed è così che si arriva alla più bella azione del match, quando il mediano d'apertura Castaldo, vera lampadina della compagine, innesca un'azione al piede, sostenuta da Gandolfo e Vazio, partendo quasi dai propri ventidue.
Serie di giocate australi e lo stesso Castaldo va in meta. Applausi a scena aperta del folto pubblico. Il secondo tempo è, di fatto, un monologo dei corsari, i quali onorano l'avversario giocando al meglio. Per contro, si spengono gli universitari piemontesi, senz'altro meno performanti di quelli incontrati all'andata, al netto delle assenze: si sono viste le loro prime linee, terze linee di volontà, tentativi di alleggerimento e poco più.
Di fatto nel secondo tempo i gialloblu non riuscivano a tornare sul punto e hanno passato solo in due occasioni la metà campo. Di fatto la ripresa inizia con una tambureggiante azione della Union nei 22 avversari, rintuzzato alla baionetta. La palla però va al largo, con una trasmissione precisa e infine rischiosa. Bravo Demasi a finalizzare. Sempre la pressione corsara produce mischie a favore. E mischie vinte.
A seguito di una di queste entra Cecon di forza, sui pali. A questo punto sale in cattedra Pozzati, che decide l'ennesima accelerazione. Buona la prima, il centro veste i panni di uno slalomista austriaco (e dire che qualcosa di mitteleuropeo ce l'ha) e segna ancora. Infine da una touche vinta con successiva maul avanzante nasce la terza meta di Demasi: hat trick per lui e man of the match potremmo dire assieme ad un Imperiale Vazio, davvero incontenibile, mentre Damiano compie un attento lavoro di placcaggio frustrante per gli avversari, terminando la partita da terza linea centro.
Seguono ancora due mete, entrambe di penetrazione della linea e meritate: la prima di Sciascia, che corona una grande prestazione come pilone, frustrata solo nel finale da un infortunio di fronte al più esperto avversario, la seconda di Cecon. E perlopiù Calzia trasforma, in una partita ove forse ha giocato in modo imperfetto un solo calcio di alleggerimento. C'è spazio anche per l'ingresso di Righetti per la standing ovation a Demasi.
Righetti si farà notare per le assistenze in ruck sulla propria ala. E al termine il buon Torazza manda tutti a fave e salame nella Club House. In attesa di un incandescente finale degno del miglior Hitchkock con un Union-San Mauro in quel di San Remo il 5 maggio prossimo.
Union Riviera rugby in campo con: Franzi, Moschetta, Sciascia; Novaro, Cecon; Damiano, Vazio, Bellifiori; Zat, Castaldo, Gandolfo, Gabaglio, Pozzati, Demasi, Calzia. A disposizione del tecnico Pallini: Delbecchi, Righetti.
SERIE C1 II FASE GIRONE 4 (III GG. RITORNO)
CFFS Cogoleto – San Mauro 3/43
Union Riviera – CUS Torino 67/5
Rivoli – Stade Valdotain 41/29
CLASSIFICA: Union Riviera punti 30, San Mauro 28, Stade 27, CUS Torino 20, Rivoli 19, CFFS Cogoleto – 8.
Sostieni ImperiaPost con una piccola donazione
Aiutateci ad informarvi!