"The girls of the Istituto Tecnico Turistico Hanbury discovering Imperia"
Let's start from here … our city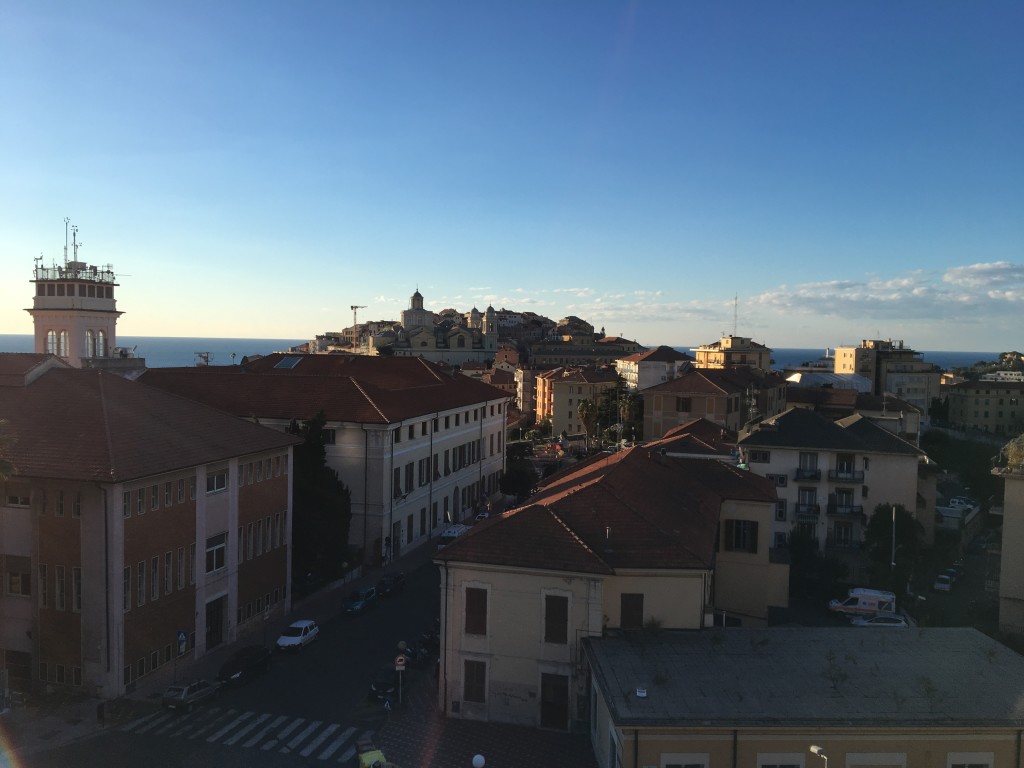 Parasio is the medieval village which takes up the entire promontory of Porto Maurizio and its strategic location, can be admired from the four cardinal points.
Our photo essay begins from Piazza del Duomo where you can visit the Museum of the crib and the Cathedral of San Maurizio,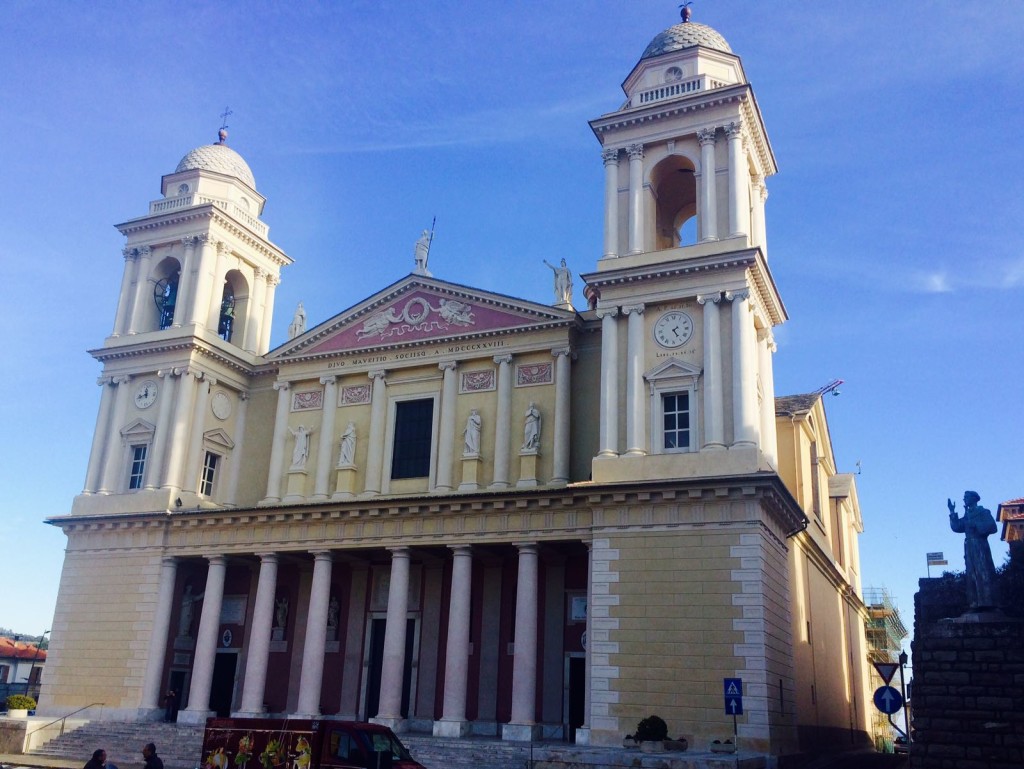 built in neoclassical style and designed by the architect Gaetano Cantoni in the XVII century.
In a series of shots, we have captured some of the many palaces, the San Leonardo's (Paolo Girolamo Casanova) house and church:
Along the streets, staircase and small squares decorated with antique paving of sea pebbles, we came across the "Casa delle scuole", the "Casa Società Operaia" and finally in Piazza Chiesa Vecchia which houses the remains of the Cathedral of Porto Maurizio.
Inside the medieval village full of up and down, colors, shapes and different architectural styles it is like being in a work of art; the variety of colors accentuated by the reflection of light enveloped us in a charming and harmonious way but what surprised us most was the unexpected sight of the sea, framed between the alleys.
Looking skyward, we realised the particular play of light and shadow created by connecting arches between the houses, as structural and passage ways.
You come to the imposing portico of the Logge di Santa Chiara, designed in 1713, we rested, finding comfort in the calm of the place, took some pictures of the view and perspective of the illusion given from the loggia.
It's here that every year, in summer, takes place the "Concerts of the Logge" with performances by numerous musicians (during which us girls offered hospitality to tourists and the locals). Near there is the convent of Santa Chiara where the nuns still live.
Nearby you can admire the oratory of the governing of St. Peter, the oldest religious building in the city, built on the ruins of the old city walls of the medieval village. Parasio has witnessed, in 2015, the "Digital Invasions" and for bike lovers, you can participate in the event "Urban Fox Downalley", that takes place annually and provides a path 781 meters long, with a vertical drop of about 100 meters.
To see up close all the beauties of Parasio, you are covered by a guide made some years ago by the "CircoloParasio", sponsored by the renowned oil mill "Fratelli Carli": "The Gira Parasio".
Though we knew the Parasio it was nice to "get lost" between the alleys its hidden places and be able to recognise the timeless beauty.