Sostieni ImperiaPost con una piccola donazione
Aiutateci ad informarvi!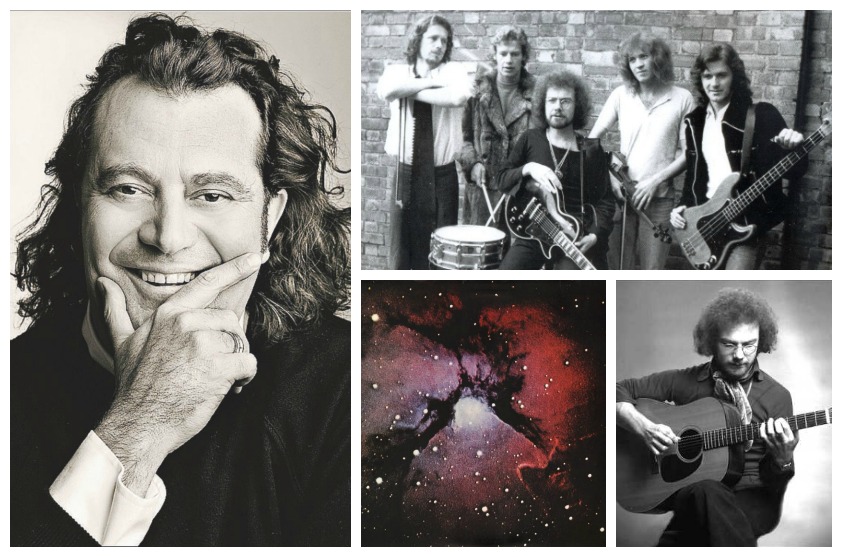 Eccoci alla seconda puntata di "MusicaPost", la nuova rubrica di ImperiaPost in collaborazione con il discografico imperiese di fama internazionale Stefano Senardi. 
Si tratta di uno spazio in cui Senardi presenta una proposta musicale ai lettori, attraverso una "lezione" di ascolto della musica, scoprendo i retroscena, la storia e le leggende che si nascondono dietro i brani e gli artisti che li creano, sfruttando la grande esperienza del nostro concittadino.
Dopo aver approfondito la "Summer of Love" del 1967, questa volta la scelta è ricaduta su il 4° album dei King Crimson intitolato "Islands", pubblicato nel 1971.
GENESI DELL'ALBUM
"È stato il 4° disco di questo gruppo straordinario, a cui faceva capo Robert Fripp, maestro della chitarra, che ha collaborato alla celebre "Heroes" di David Bowie, insieme al paroliere Peter Sinfield. Questo album segna una rivoluzione, sia per loro come gruppo, sia per la storia della musica. A partire dal '69, infatti, iniziano a concentrarsi su una musica non solo per le "gambe", ma anche per la testa.

È un album cruciale per la band, perché da una parte ci sono i 3 album precedenti, segnati da una vena malinconica, barocca, psichedelica, e dall'altra si proiettano verso un futuro fatto di ricerca, musica "progressive", avvicinandosi al free jazz, ma rimanendo originali. È un disco molto marino, spaziale, esoterico anche se malinconico. È ispirato ai gabbiani, ai marinai. Per questo potrebbe essere perfetto per questi giorni di mare". 
RICERCA E PERFEZIONISMO 
"Per la prima volta si inizia a sperimentare nuovi suoni, con meticolosità e massimo rigore. La ricerca però non è mai fine a se stessa, non è pedante. È una magia straordinaria nell'insieme di suoni, attraverso una malinconia diffusa. La costruzione dei pezzi è talmente precisa che non ha paragoni, a cui si va ad aggiungere la bravura degli interpreti. Questa ricerca del perfezionismo quasi "maniacale" da parte del leader Robert Fripp, rendeva molto difficile lavorare con lui. Era molto esigente e per questo si sono avvicendati circa una 20ina di componenti e una moltitudine di collaboratori. Allo stesso tempo, però, la chitarra di Fripp non predomina mai sugli altri strumenti, anzi li esalta. Questo disco fu l'ultima collaborazione con Sinfield e, dopo il tour in America, il gruppo si sciolse per l'ennesima volta, per poi riunirsi in altre forme".
FORMENTERA LADY
"Il pezzo iniziale, "Formentera Lady", è una dichiarazione d'intenti. In quegli anni Formentera era un posto leggendario. Da quel luogo passavano e vivevano tantissimi intellettuali e pensatori dell'epoca. Fu lì che i Pink Floyd concepirono l'album più importate, "The dark side of the moon". È un pezzo classicheggiante, che poi finisce in un lento crescendo e un gran finale. È fatto di andate e ritorni su percorsi da classico a jazz, un rock godibile.
Sono particolarmente legato a questo album perché l'ho vissuto sulla pelle. Una volta i dischi si studiavano. Ci si metteva ad ascoltarli con attenzione, dando vita a discussioni e analisi. Proprio dopo averlo sentito, partii per Formentera a metà degli anni 70. Mi ricordo che era pochissimo asfaltata, c'erano vecchie case, ed era frequentata da artisti, hippie, musicisti in cerca di ispirazione. Era completamente diversa da quello che è ora, "invasa" da turisti e resort. Si girava solo in bicicletta, non era affollato. Non si poteva dormire in spiaggia e quindi si andava a dormire in vecchie case". 
LA COPERTINA SENZA SCRITTE
"La copertina del disco è curiosa. Ritrae la fotografia telescopica della nebulosa Trifida, nella costellazione del Sagittario. La cosa particolare è che non c'è nient'altro. Nessuna scritta, nessun nome, nessun titolo. Solitamente i dischi riportavano il titolo e il nome degli artisti in alto, in modo tale da risultare facilmente leggibile quando si sfogliavano nei negozi di musica. Sarà sicuramente stata un'impresa convincere il discografico a non mettere nessuna scritta, ma è stata una scelta artistica, per far vedere la foto nella completa suggestione e per andare contro l'aspetto commerciale della musica. 
La ricerca e i musicisti eccellenti si sono spinti oltre pur mantenendo il calore e il coinvolgimento della musica classica. A Imperia abbiamo uno dei più grandi collezionisti ed esperti di questo gruppo, che è Paolo Verda. Questo album va ascoltato tutto d'un fiato. Ha segnato la mia vita, ha ispirato intere generazioni e band musicali, e sono sicuro che potrà farlo ancora per molto tempo".
TRACCE
Formentera Lady – 10:14 – (Peter Sinfield – Robert Fripp)
Sailor's Tale – 7:21 – (Robert Fripp)
The Letters – 4:26 – (Peter Sinfield – Robert Fripp)
Ladies of the Road – 5:28 – (Peter Sinfield – Robert Fripp)
Prelude: Song of the Gulls – 4:14 – (Robert Fripp)
Islands – 12:00 – (Peter Sinfield – Robert Fripp)
Sostieni ImperiaPost con una piccola donazione
Aiutateci ad informarvi!