Sostieni ImperiaPost con una piccola donazione
Aiutateci ad informarvi!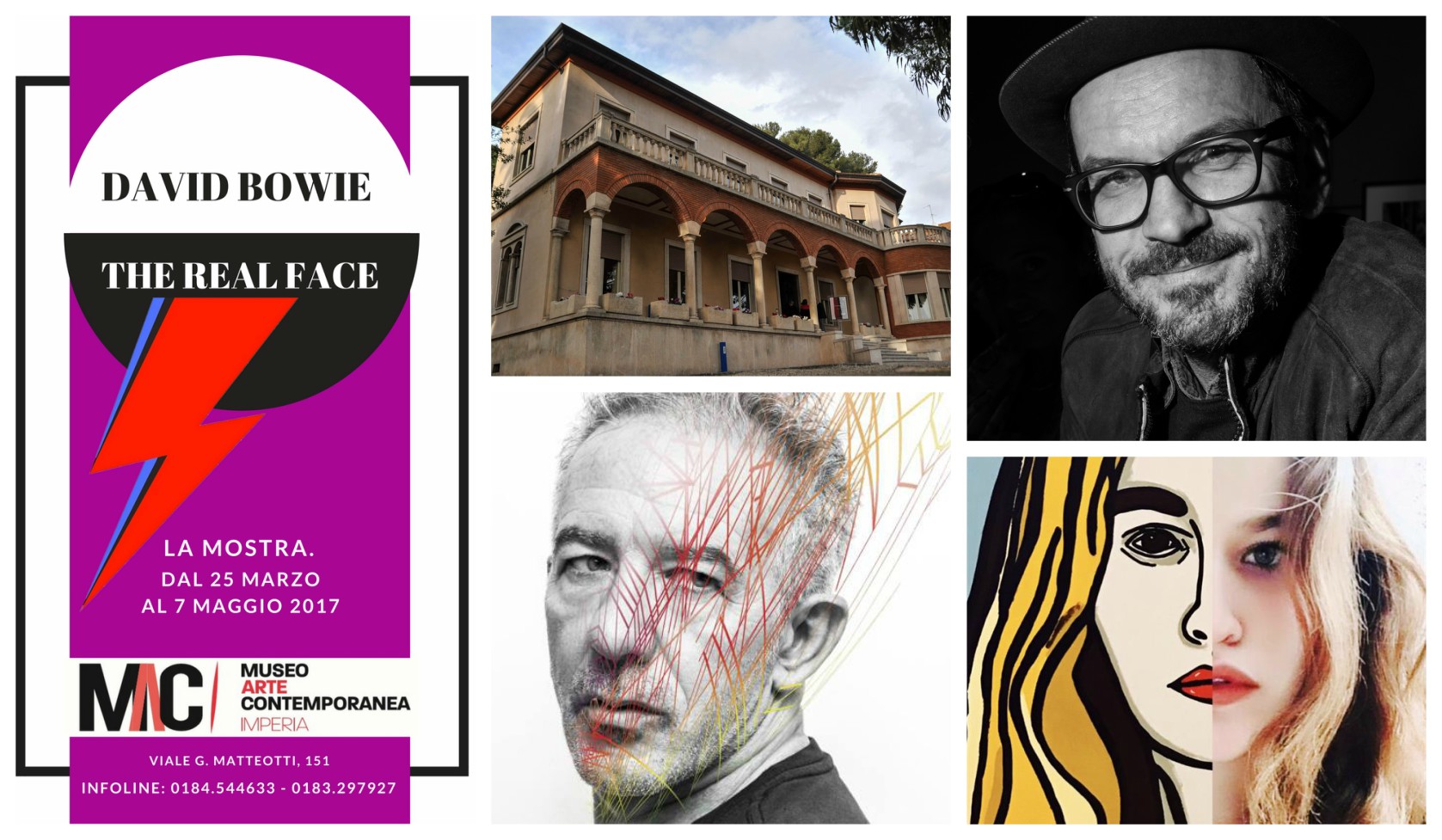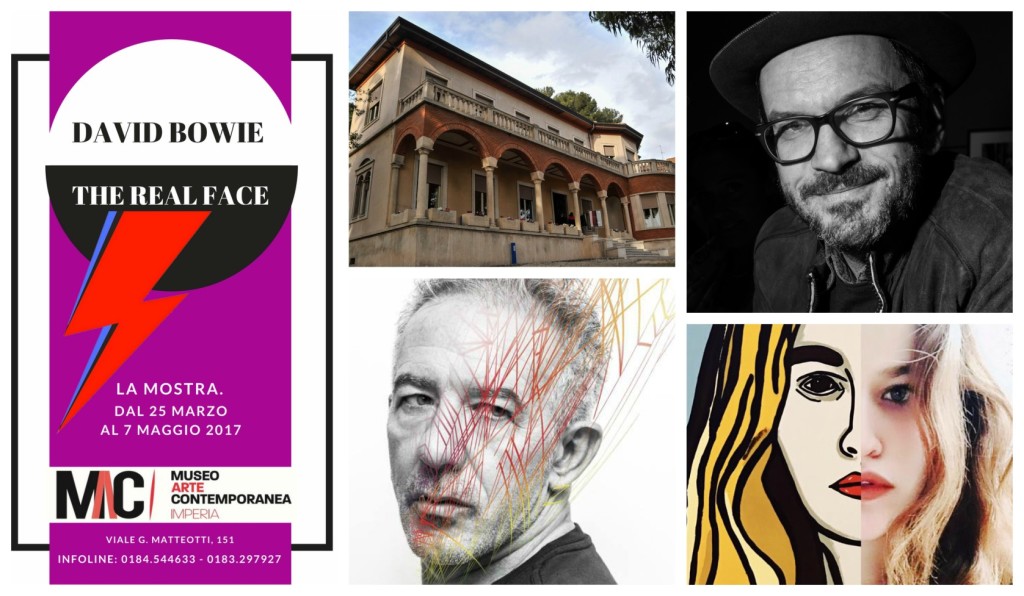 Il M.A.C.I. Museo di Arte Contemporanea di Imperia si prepara ad ospitare due giorni di eventi. Il via Sabato 25 Marzo con l'inaugurazione del ciclo Tempo'17, progetto di mostre temporanee promosso dalla Cooperativa CMC per la nuova gestione.
Ad aprire la stagione sarà una collettiva tributo all'icona musicale più influente degli ultimi 50 anni: "David Bowie. The Real Face", da sabato 25 marzo a domenica 7 maggio. Le sale di Villa Faravelli ospiteranno esponenti di spicco della pop art italiana guidati da Marco Lodola, artista celebre per le sue sculture luminose. Con lui Settimio Benedusi, Andy Fluon, Giovanna Fra, Bianca Lodola, Alfredo Rapetti Mogol, Sergio Pappalettera: ognuno darà un suo personale contributo all'intramontabile figura del Duca Bianco.
Il vernissage, sabato 25 marzo alle ore 17.30, vedrà la partecipazione degli artisti stessi, con esibizioni live e dj set, in un vero e proprio happening negli spazi del M.A.C.I. Ospite d'eccezione Red Ronnie, critico, giornalista ed esperto musicale, nonché artefice della storica intervista a Bowie, nel corso della quale il cantante firmò la famosa "real face" – che dà appunto il titolo alla mostra e che sarà esposta per l'occasione – il calco originale del volto di Bowie, realizzato nel 1975 durante le riprese del film "The man who fell to Earth" (1976), e battuto all'asta da Sotheby's negli anni '90.
E ancora Stefano Senardi, produttore discografico di origine imperiese, da sempre vicino ai più importanti nomi della musica nazionale ed internazionale.
Gli eventi proseguiranno anche Domenica 26 Marzo, con la presenza eccezionale del fotografo imperiese Settimio Benedusi, nome ormai illustre della Fotografia, che terrà una lectio magistralis, "La Storia della Fotografia" a Villa Faravelli. Appuntamento alle ore 11.
Infine, a partire da Sabato 25 Marzo, gli spazi espositivi del M.A.C.I. apriranno al pubblico con un nuovo orario. La Collezione permanente di Arte Moderna "Architetto Lino Invernizzi" e la temporanea "David Bowie. The Real face" saranno visitabili con un biglietto cumulativo con i seguenti orari:
Venerdì 16.00/19.00
Sabato 10.00/13.00 e 16.00/19.00
Domenica 16.00/19.00
[wzslider autoplay="true" interval="5000″ transition="'slide'" lightbox="true" exclude="238916″]
Sostieni ImperiaPost con una piccola donazione
Aiutateci ad informarvi!